Carla was born and raised in Indiana and started vacationing to Florida in 2003. Ever since then, she knew that one day, her family would relocate to the beautiful sunshine state. They indeed did relocate in 2009 and as a seasoned real estate professional, recognized and valued the trust her clients placed in her.
She strives every day to exceed their expectations of a real estate agent. She understands that selling and/or buying a home is complex and deeply personal. There is a lot at stake when it comes to selling or purchasing a home. She has a passion for helping those reach their dreams of homeownership along with helping those who wish to sell their home. She understands the market and the many variables involved in a real estate transaction.
Carla has an extensive professional background in sales, both as a listing and buying agent. She also specializes in relocation, long-term rental, vacation rentals and Property Management. Carla has helped many families relocate to Central Florida in the last several years. If you're looking to live in your new home, rent your home long-term, or make it a vacation home for short-term rentals, Carla would be more than happy to assist you in achieving this.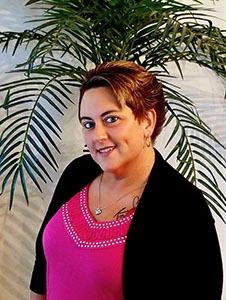 The Florida Property Shop Team